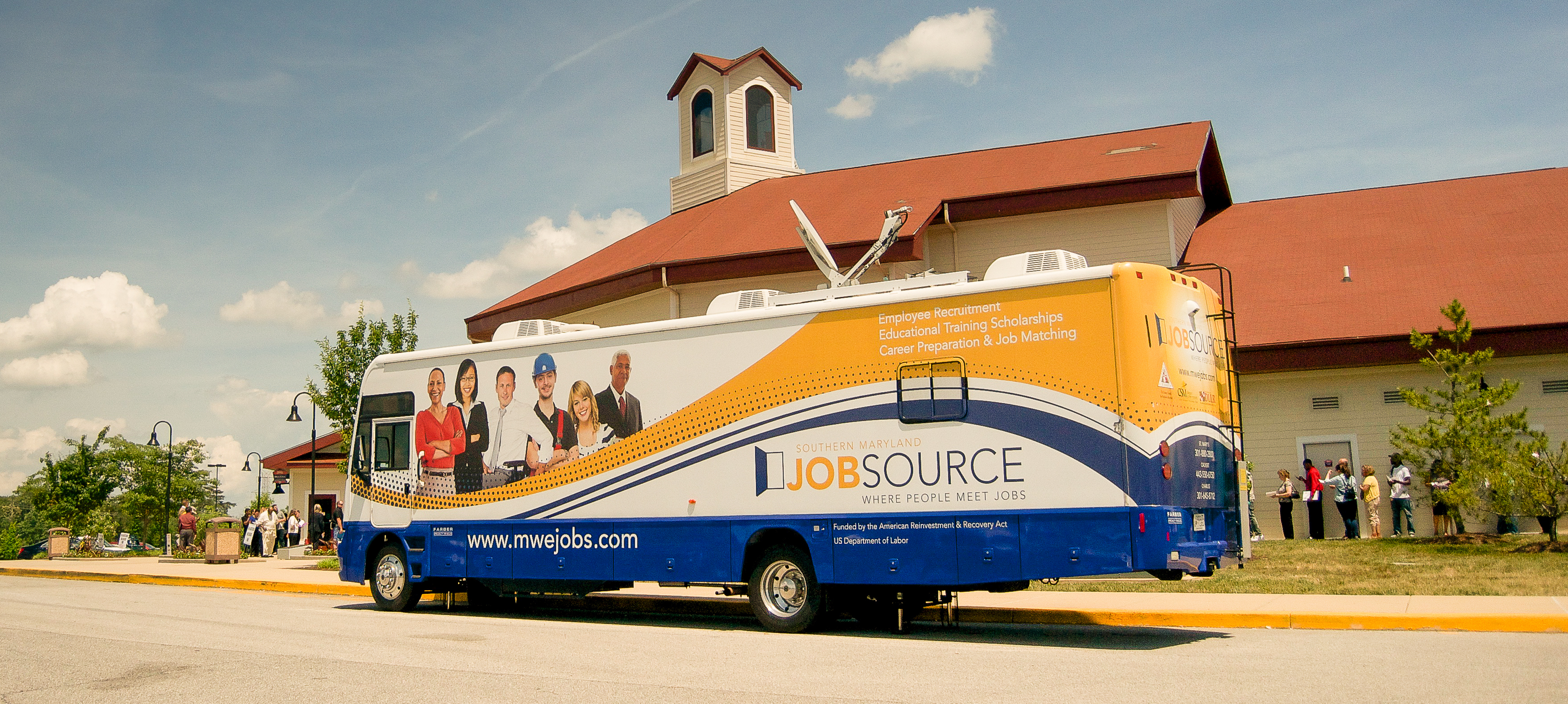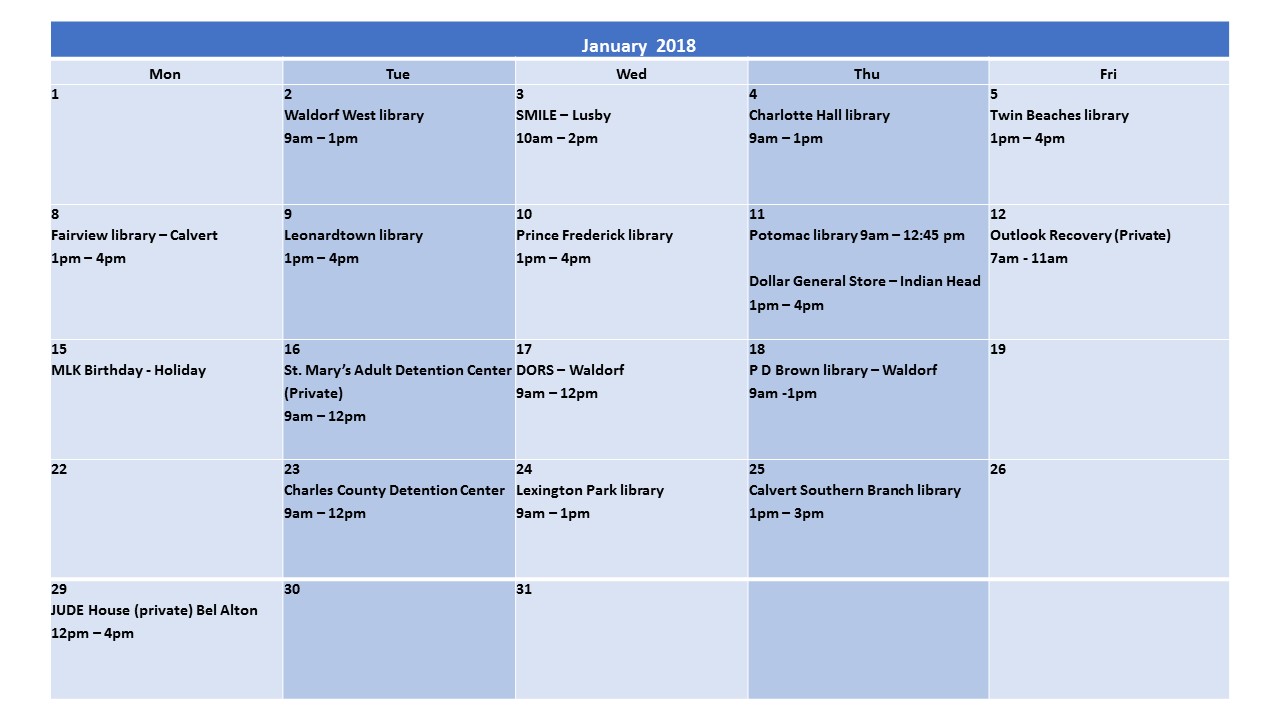 This 38' mobile center features 11 computer workstations, smart board instructional technology, satellite internet access, exterior audio visual and broadcasting capabilities; state of the art workforce applications and connectivity for wireless mobile device access. The Mobile Career Center is part of the enhanced service delivery system of the Southern Maryland JobSource. In collaboration with community agencies, the Mobile Career Center will be available at various community events, be used to provide training for businesses and their employees, serve as a resource to our area county governments in event of emergencies, and used for the delivery of information and resources related to employment and skills development.
The Mobile Career Center is a self-contained vehicle equipped with state-of-the-art telecommunications equipment capable of being deployed inside or outside of the vehicle. It allows the JobSource to offer a full array of employment, reemployment and employers services on the go. The Mobile Career Center contains a Greeter Workstation, a Resource Area, Employee Workspace and a Confidential Interviewing Space; Computer workstations and one computer server with the ability to accommodate additional people, through the use of wireless laptops that have Internet Access. The Mobile Career Center is ADA accessible with a working wheelchair ramp providing access for those with limited mobility The Mobile Career Center will be used to respond to community workforce related needs: workforce reductions; trade shows, job fairs and community outreach efforts; targeting youth services at schools, adults, individuals with disabilities and others in rural communities.
To find out where the Mobile Career Center will be in your neighborhood, visit the Workforce Exchange Events Calendar.