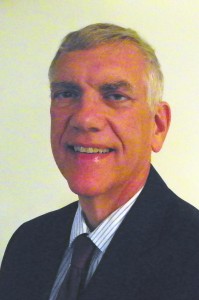 Hughesville, MD (October 22, 2013) – Chairman of the Executive Board for the Tri-County Council for Southern Maryland (TCCSMD) Commissioner Candice Quinn Kelly announced today the hiring of John Hartline as the organization's new Executive Director effective October 22, 2013.
Before accepting this new position, Mr. Hartline previously served as a Senior Vice President for the Besche Oil Company Inc. During his tenure at Besche Oil Company between 1978 and 2012, Mr. Hartline held a variety of positions including Data Processing Manager, Vice President of Information Services, Vice President of Administration, Vice President of Finance, Vice President of Marketing and Finance, and Senior Vice President.
Mr. Hartline may be the newest addition to TCCSMD long legacy of illustrious leaders, but is no stranger to the Southern Maryland region. He has served on a plethora of public and civic organizations including the Charles County Chamber of Commerce, Governmental Affairs Committee, Boy Scouts of America and many more. Mr. Hartline holds a Masters of Business Administration from George Mason University and was also a math instructor at the College of Southern Maryland in La Plata.
"We are thrilled to have such a skilled and experienced leader join the Southern Maryland Tri-County Council as the Executive Director," said Commissioner Candice Quinn Kelly. "John Hartline's extensive business background is especially important in today's society. He also has an agricultural background, growing up on a farm as a young man. Agriculture, business, transportation and defense all play important roles in Southern Maryland's regional economy," said Kelly.
Mr. Hartline is a long term resident of Southern Maryland and currently resides in La Plata, Maryland.
For additional information please contact Sharon Meyers at 301-274-1922 Ext *826