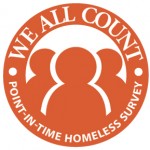 Rep. Hoyer will join County Commissioners from Charles, Calvert, and St. Mary's Counties, law enforcement and military officials, veterans service organizations, and other stakeholders at a kick-off event for the "Point-in-Time" survey in Southern Maryland.
The annual "Point-in-Time" survey is a count of every sheltered (living in shelters and/or transitional housing) and unsheltered (living on the street, in a vehicle and/or hand-built structure) individual throughout Southern Maryland. This project is conducted at the end of January, and is taking place across the country.
This survey will provide agencies with important data on the homeless population, which is critical for federal and state grant applications and for potential HUD-Veterans Affairs Supportive Housing vouchers for Southern Maryland. Results can lead to funding for local agencies to assist the homeless population, including veterans. There are more than 1000 individuals and families who experience homelessness annually in our region.
WHERE:  Waldorf Jaycees (3090 Crain Highway, Waldorf, MD)
WHEN:  Friday, Dec. 20, 1:30 – 2:30 p.m.
For more information, please contact Ms. Michelle DeSoto, Tri-County Council for Southern Maryland at 301-274-1922 or mdesoto@tccsmd.org.  Citizens with special needs may contact the Maryland Relay Service at 711, or Relay Service TDD: 800-735-2258.
###