For Immediate Release
Wednesday, December 9, 2015
Tri-County Council Recognized for Receiving Outstanding Rural Economic Development Award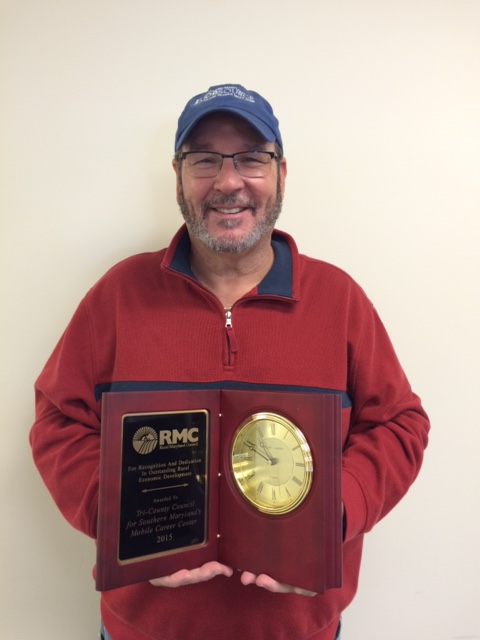 On Thursday, December 3, the Tri-County Council for Southern Maryland and Hans Welch, Mobile Career Center Coordinator, was recognized at the "2015 Rural Summit-Aspire Rural Maryland" hosted by the Rural Maryland Council. Hans Welch, the MCC program, and the Tri-County Council for Southern Maryland received the Outstanding Rural Economic Development Award for a program, project or organization that successfully attracts, retains or creates jobs in at least one rural county.
The Mobile Career Center is a self-contained vehicle equipped with state-of-the-art telecommunications equipment capable of being deployed inside or outside of the vehicle. It allows the JobSource to offer a full array of employment, reemployment and employers services on the go. The Mobile Career Center is used to respond to community workforce related needs: workforce reductions; trade shows, job fairs and community outreach efforts; targeting youth services at schools, adults, individuals with disabilities and others in rural communities.
Tri-County Council Executive Director John Hartline says, "Hans has the perfect personality for making individuals from all backgrounds and education levels feel comfortable with the employment or reemployment process." Since Hans Welch took over as coordinator in 2013 the MCC program has seen a 40% increase in clientele.
For more information on the Mobile Career Center, please contact the Tri-County Council at 301-274-1922 or info@tccsmd.org.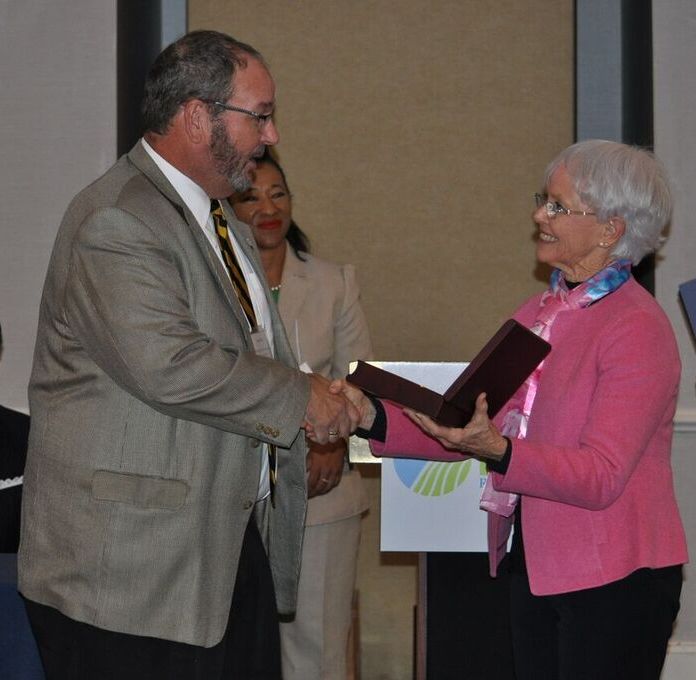 Hans Welch accepting award from Maryland Senator Eckardt
###